Your Solution to a Stress-Free Turnover Experience.
Ditch the make-ready boards and spreadsheets. Track your property management company's rental turnovers and make-ready maintenance process with a digital dashboard. Our software helps property management companies minimize rental turnover time, maximize efficiency, and decrease make-ready resident costs.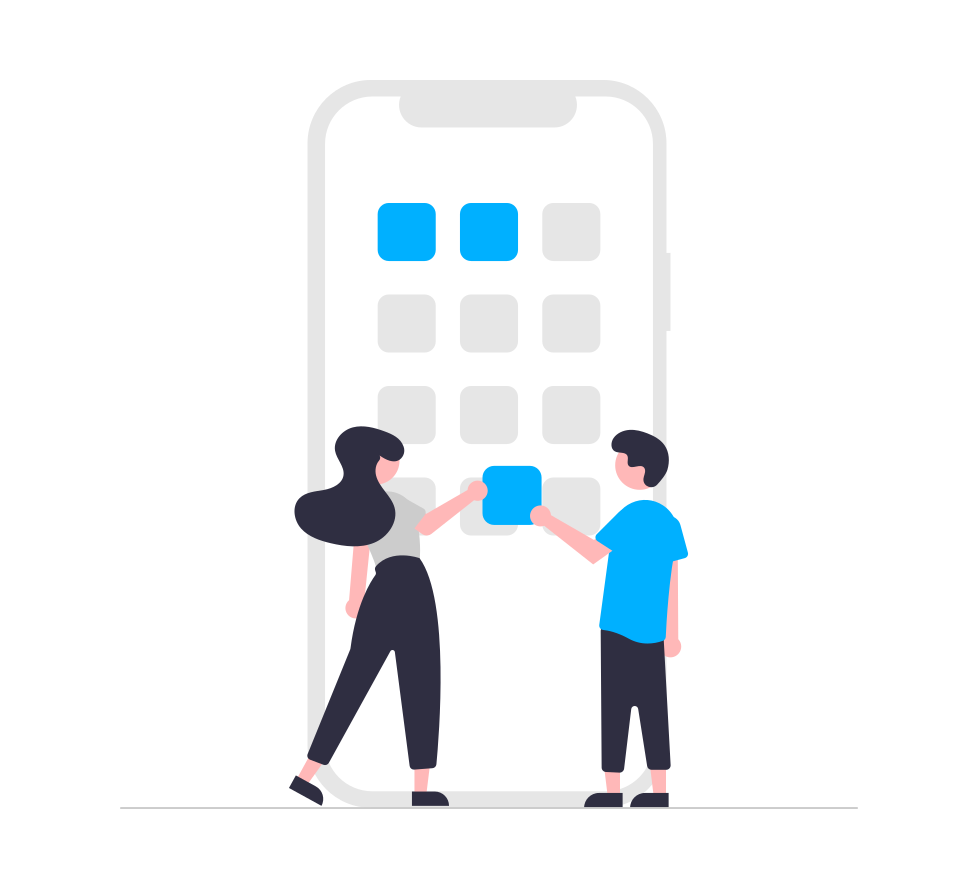 Introducing Projects
Shift your make-readies and apartment turnover process into overdrive and position yourself above your competition with our Projects feature.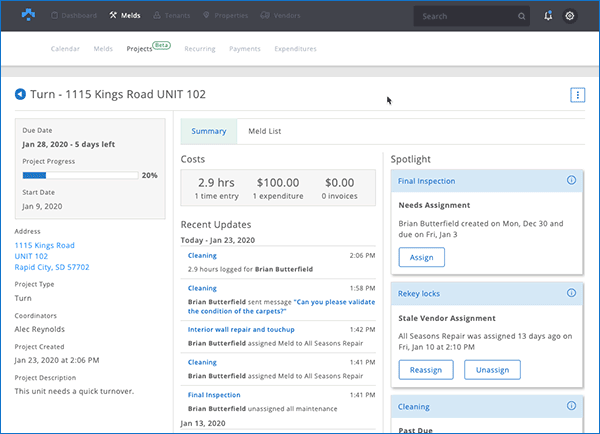 Explore how Property Meld can work for you.
You're one step closer to coordinating maintenance the smarter way. Fill out the form and one of our maintenance experts will connect with you to arrange your customized demo.
You'll see why our dedicated solution was named #1 property maintenance software in North America.
ACCOUNTABILITY
The Efficient Way to Do Maintenance
Dividing responsibilities among your staff is a great way to increase efficiency and speed up turnovers.
Our Projects feature allows you to easily delegate rental turnover and make-ready work orders between internal staff and vendors — preventing maintenance request backlog.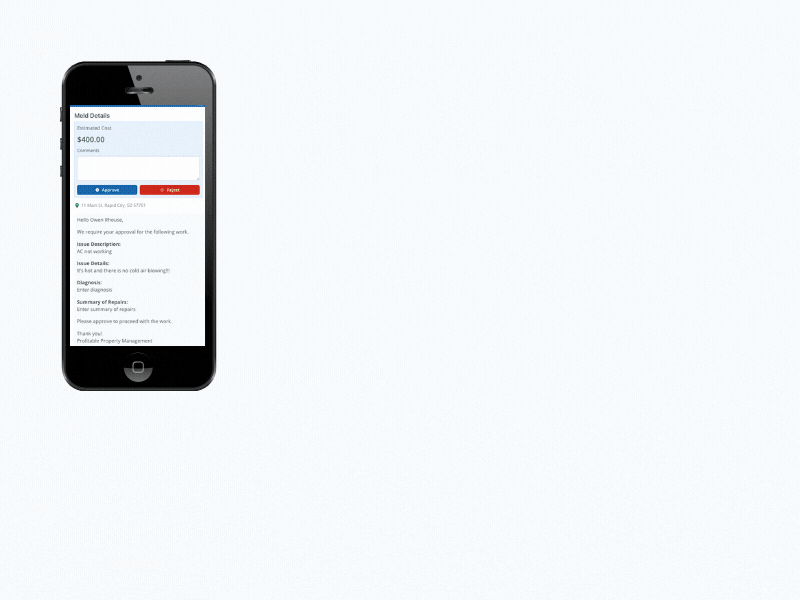 TRANSPARENCY AT IT'S FINEST
Oversight Like a Hawk
Take the guesswork out of rental turnover and your make-ready process. With dashboard access and top-of-the-line reporting, you can gain greater visibility, reduce repair delays, predict future expenses, and prevent an increase in rental turnover and make-ready residential costs.
USER FRIENDLY
So Simple, Even Mom Can Use It
With real-time communication between your internal team and vendors, you can prevent scheduling gaps and avoid the "he said, she said" game. Ensure all repairs and turnover tasks are completed on time and to satisfaction.
Learn how to maximize your current staff during turnover season.